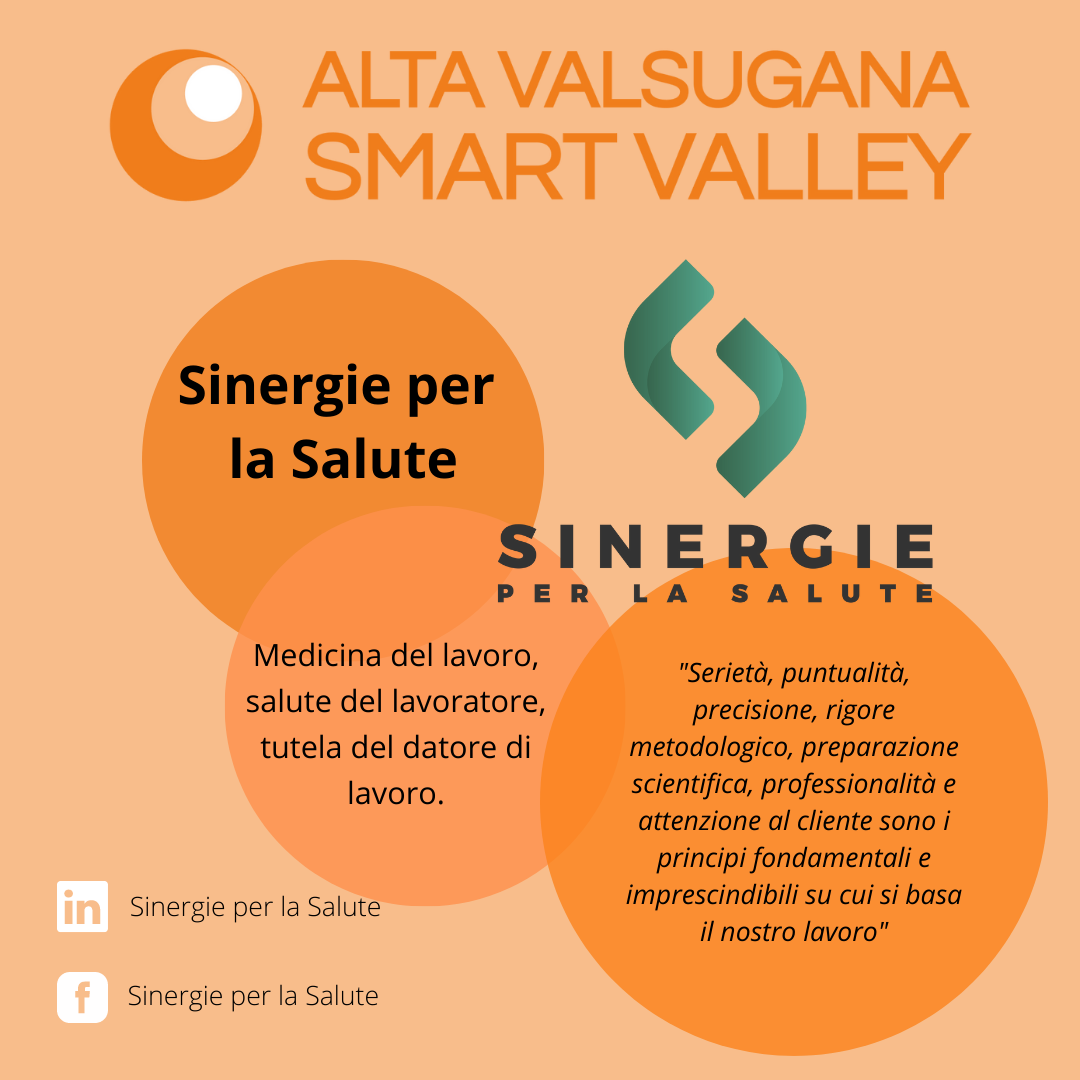 Sinergie per la Salute SRL
Who are you?
Sinergie per la Salute is a company that has been operating in the field of Occupational Medicine since 2005 and has successfully followed hundreds of clients throughout Italy for years. Over the years at the service of small, medium and large enterprises, Sinergie per la Salute has developed a great awareness and knowledge of the Italian entrepreneurial reality and of the difficulties entrepreneurs are subject to, which is why it does not place the protection of workers' health in conflict with the employer's profit, but rather harmonises the two in a virtuous circle: applying preventive medicine to the world of work and placing the health of the worker and the interests of the employer at the centre.
What do you do?
Safety, training and occupational medicine.
Why did you choose Alta Valsugana Smart Valley?
For the convenience of having an all-inclusive office.
Why should the customer choose your company?
For our strengths:
- an efficient and proactive secretarial service
- mobility throughout the country, including the islands
- the high professionalism of the medical and nursing staff
- the focus on the customer that allows us to create customised solutions for them
- rapidity in carrying out examinations and suitability, reducing waiting times to a minimum
- constant bureaucratic assistance
- dedicated management software
Three words to describe Alta Valsugana Smart Valley:
Practical, convenient, business-friendly.