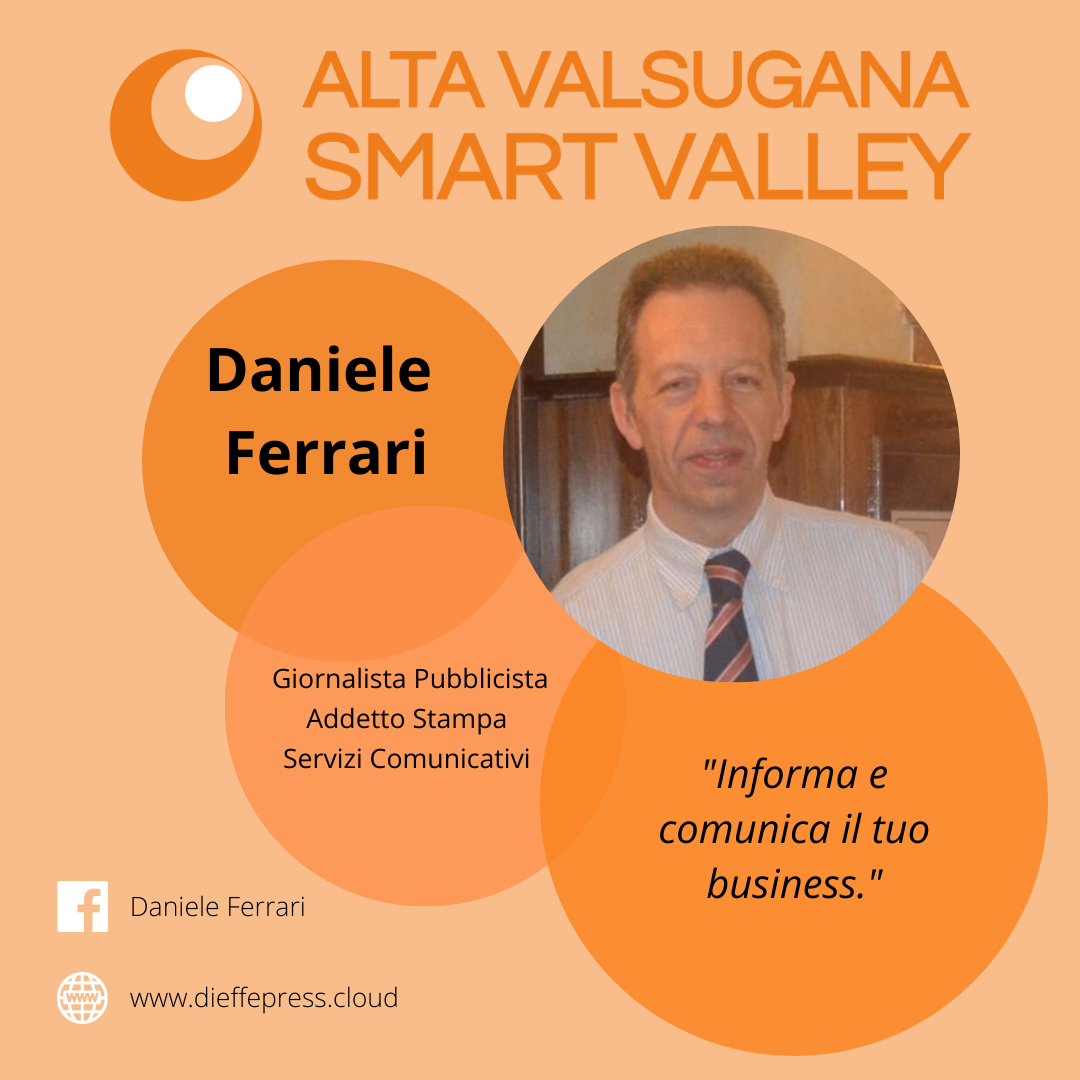 Publicist journalist
Who are you?
I am Daniele Ferrari.
What do you do?
I work in journalism, press offices and information campaigns as a freelancer for newspapers, organisations and associations.
When did you start?
After graduating in Law in 1992.
Why did you choose Alta Valsugana Smart Valley?
Because I believe it is a good opportunity to create new contacts and possibilities for winning synergies.
Why should the customer choose your company?
Simple, reliable, close contact with the customer at low cost.
Three words to describe Alta Valsugana Smart Valley:
Innovative, credible and linked to the territory