Alta Valsugana Smart Valley memberships differ according to the days of use of the coworking space. We have packages for those who need a workstation every day, a few days a week or just a few days in a month.
You can use the Hub as an office for your business, you can meet clients, hold meetings.
You can also relax, have a good coffee and get in touch with the local community of professionals of Alta Valsugana Smart Valley.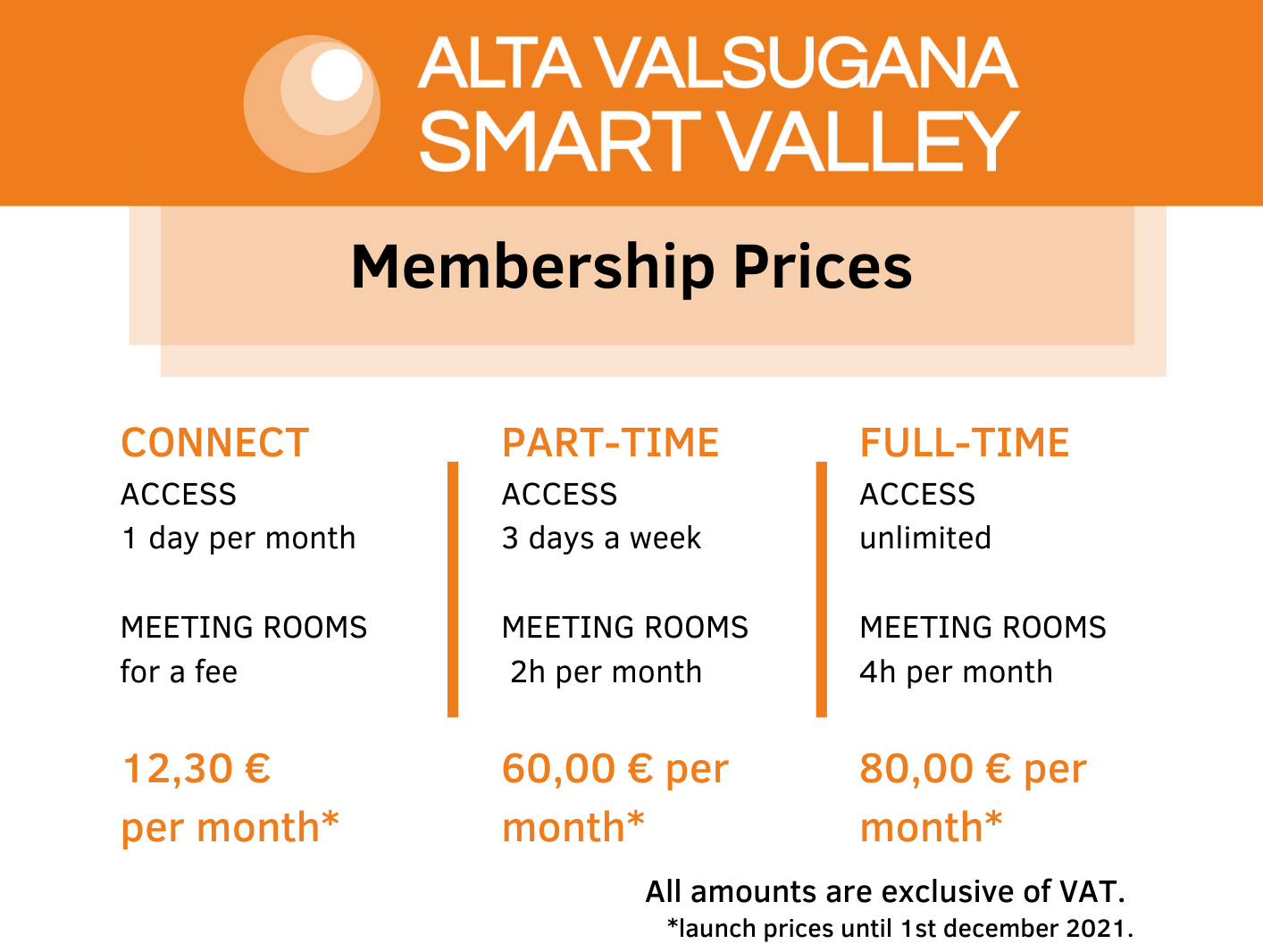 If you are passing through or if you are looking for a more convenient and flexible solution for your business, the Day Pass package is for you.
You can buy a Day Pass or a 10-pack (valid for 6 months) and access the space when you need it, while days last.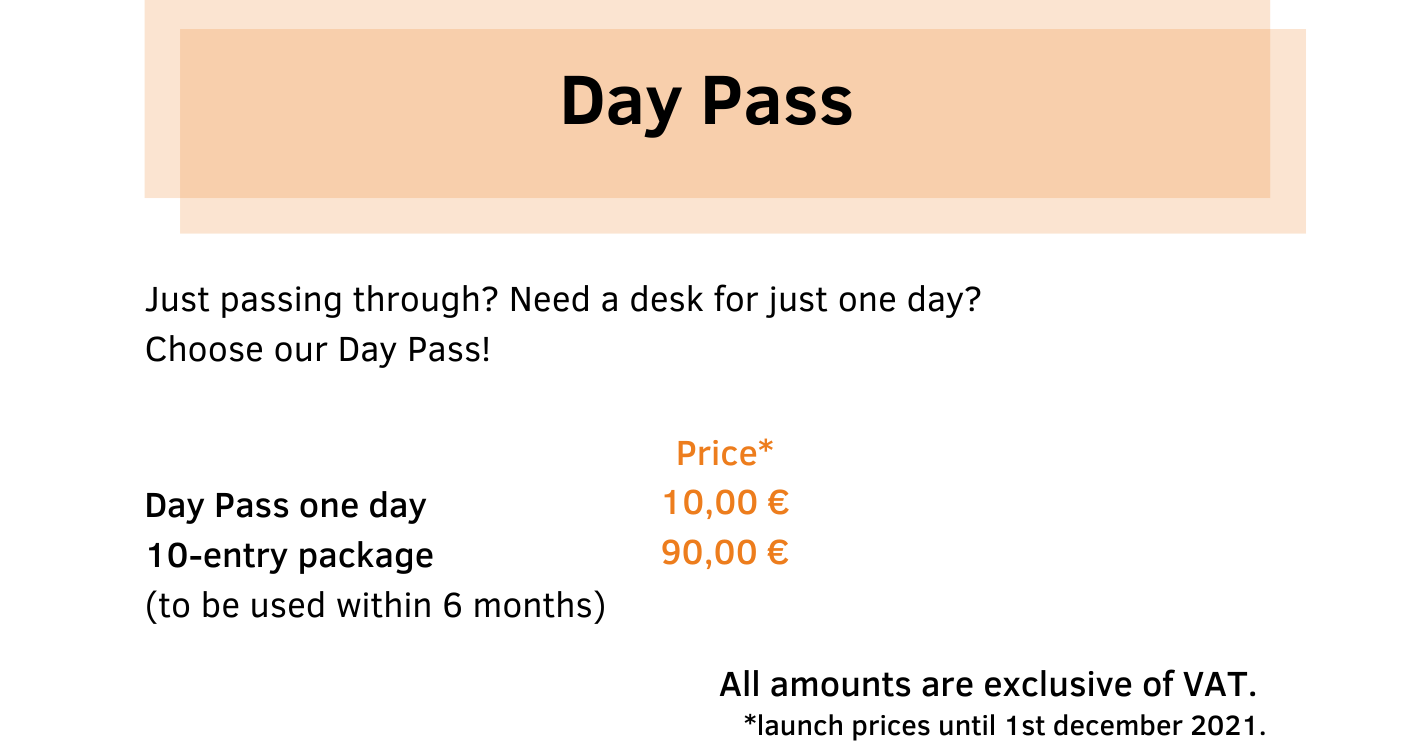 Choose your customised membership and book your space with COBOT: