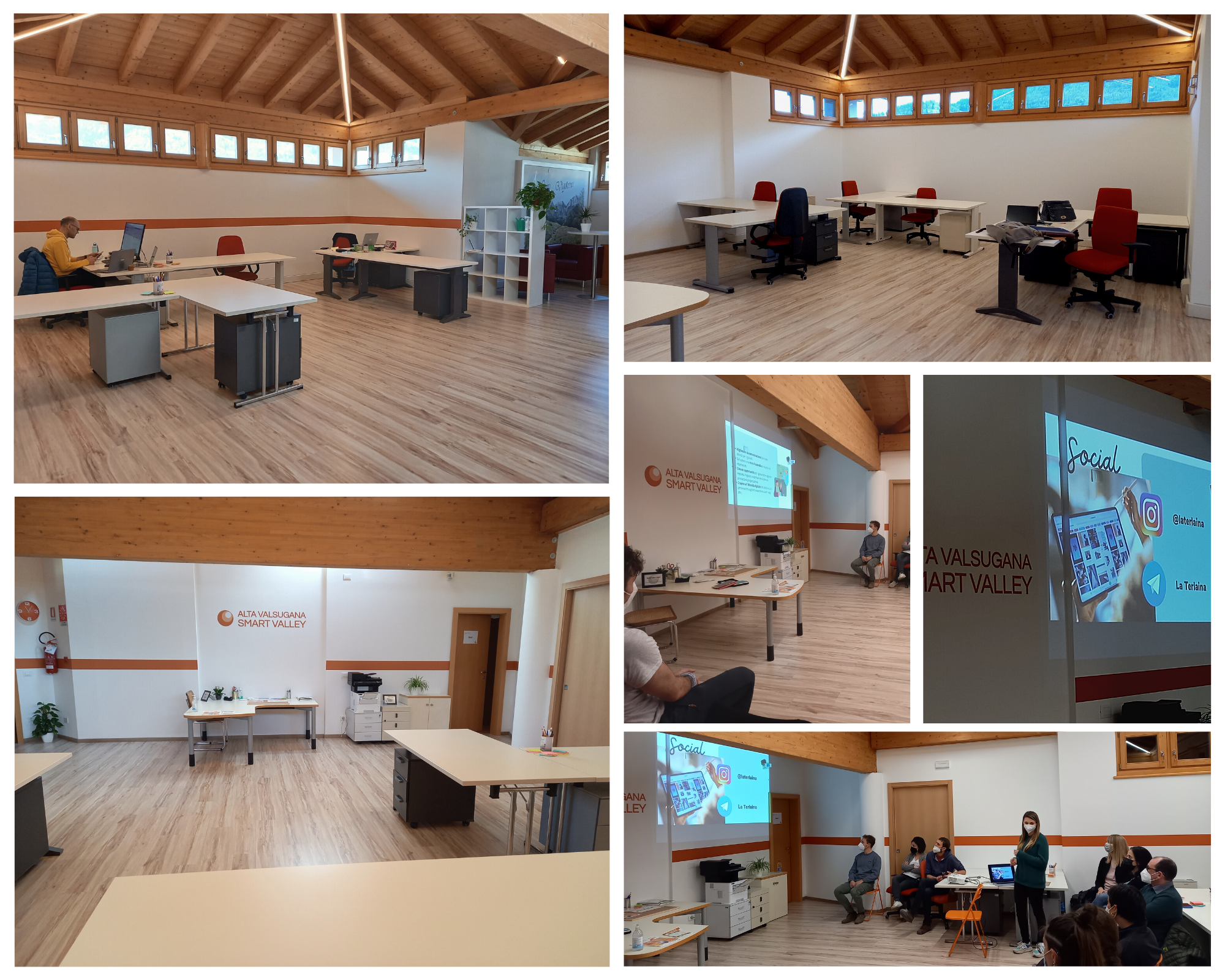 Via Roma 18 - Altopiano della Vigolana (Vigolo Vattaro)
Simple, convenient, central. Hub Vigolo space located in the centre of the village right above the Cassa Rurale branch is the ideal place for smart working people, those passing through and looking for a place easy to reach for a last-minute call, or for those who are simply fed up with working from home alone and want to take advantage of a new, dynamic space in contact with other professionals.
In Hub Vigolo you will find an openspace with 6 spacious and bright workstations; an office available for companies or freelance as a workspace or just to meet clients. Lastly, a comfortable bistro area with fridge, microwave, coffee machine and kettle.
The space is easy to reach; you will find us in Via Roma 18 on the upper floor of the Cassa Rurale branch, going up the stairs to the back of the building. A few kilometres from the centres of Calceranica, Caldonazzo and Trento, which can be reached in just a few minutes.
The large central space of Hub Vigolo also makes it possible to organise courses, training, meetings and events in the evenings or in the weekends.
Choose your customised membership and book your space with COBOT: