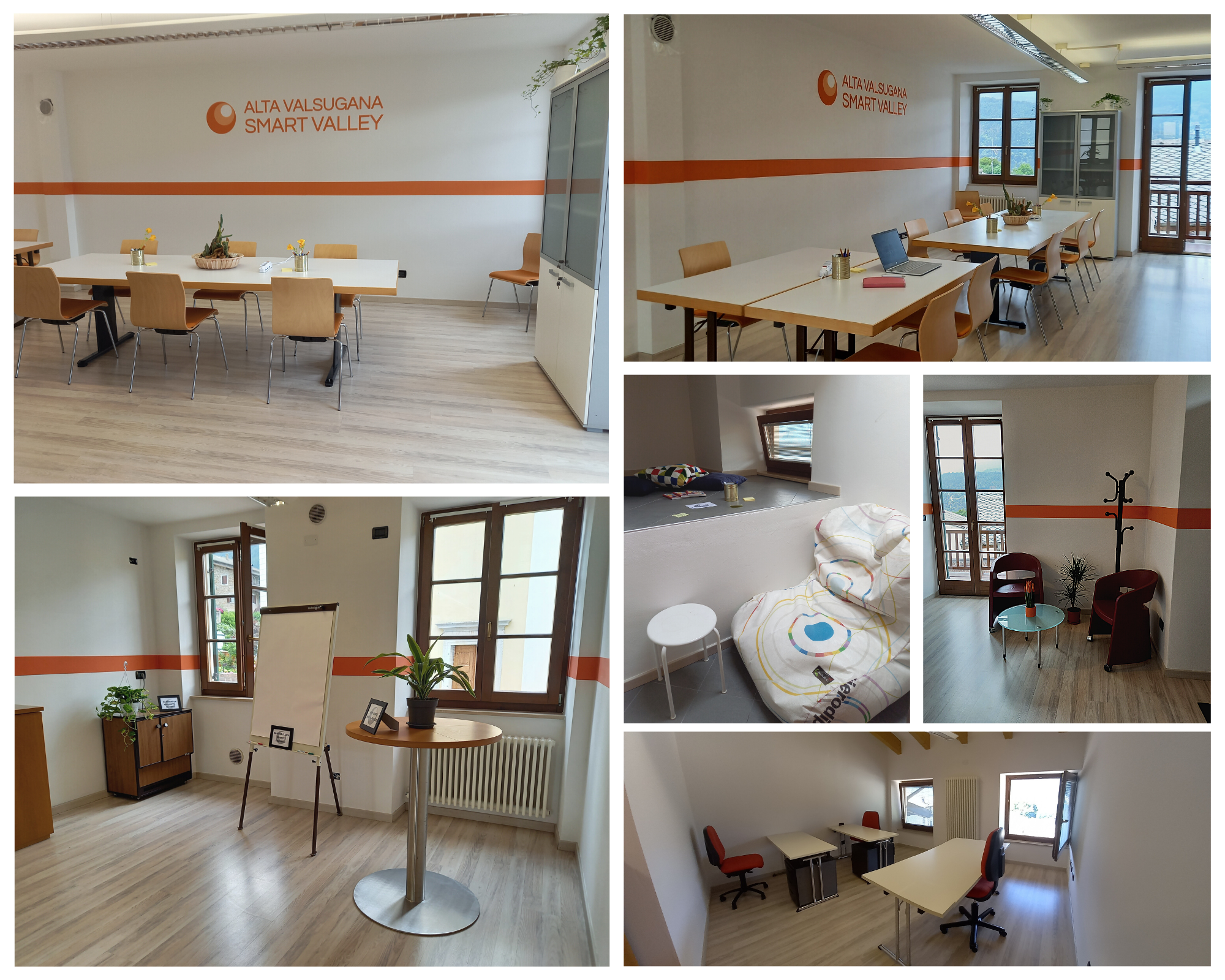 Via Alberè 39 - Tenna
Spacious, panoramic, stimulating. Hub Tenna space is located in the centre of the village between the Levico and Caldonazzo lakes is the perfect place to develop your professional activity with a view that takes your breath away and frees your mind.
Hub Tenna is a complete coworking space: a large openspace with workstations and coffee area, skypebox and on the upper floor a relaxing relaxation area to alternate work with a few moments of reading or a comfortable coffee break on our soft sacks.
The space is very central; you will find us in Via Alberè 39 on the upper floor of the Cassa Rurale branch in Tenna. Just a few kilometres from the centres of Levico Terme, Caldonazzo, and Pergine, where you can meet clients, colleagues, and for a relaxing lunch break or an after-work leisure time with colleagues and friends in the nearby lakes of Levico and Caldonazzo.
By booking the space, even in the evenings or at weekends, you can organise business meetings with clients, meetings, training sessions or meetings for your company.
On the upper floor of Hub Tenna you can also find private offices to rent for your business.
Choose your tailor-made membership and book your space with COBOT: